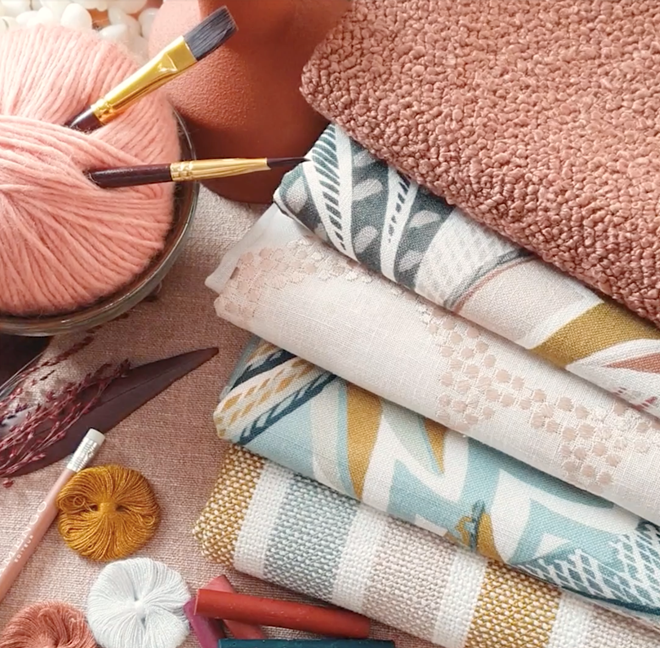 17/01/2022
Colour Se détendre - An earth-inspired color chart with soft tones
To create the alchemy of this range, Camengo imagined a palette that breathes a breath of fresh air.
This moodboard made of a mixture of warm and cold colors brings a soft and peaceful atmosphere. Camengo has favored the choice of soft and authentic textiles offering freshness and lightness, to invent a home where well-being is the priority.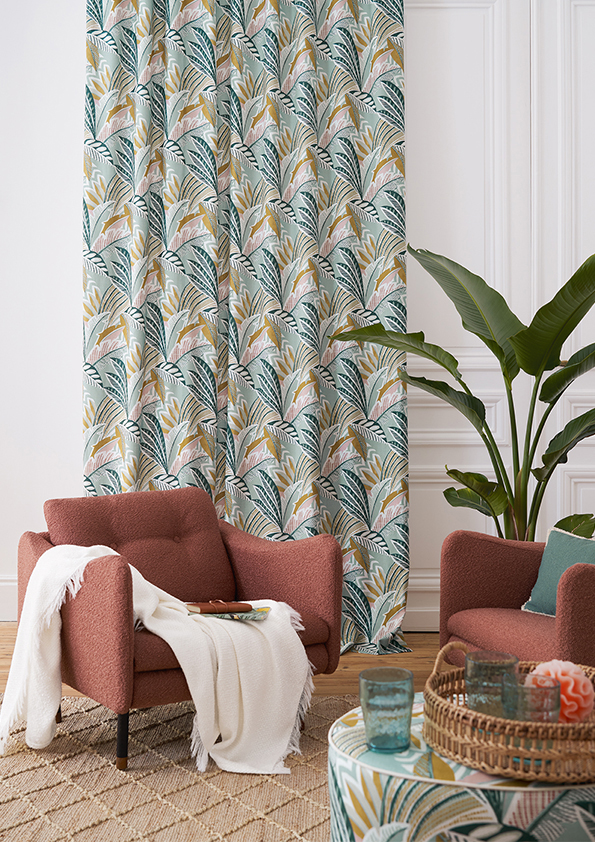 Our "CORDILLÈRE DES ANDES" celadon, stylised plant print with a graphic spirit brings a vibrant energy in very sharp tones.
Made on the basis of our NEWTON plain, its fall and drape are ideal for making curtains, but also decorative seats.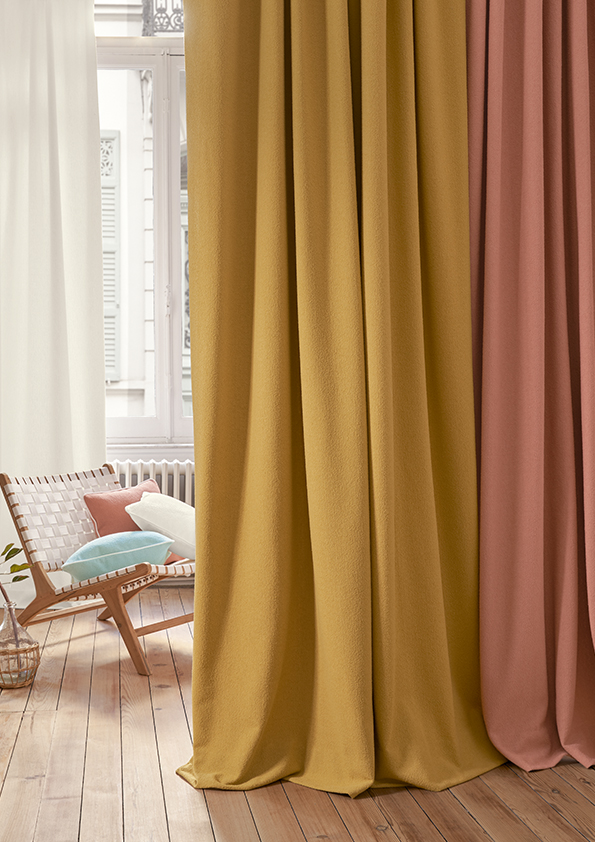 "ZENITH" brings with its terracotta color, and sun, a summery, earthy and radiant side.
Exceptional plain fabric with a boucle look, incredible softness and a magnificent plush drape, its remarkable quality and its lavish fluidity give it an ideal drape for curtains or seating.