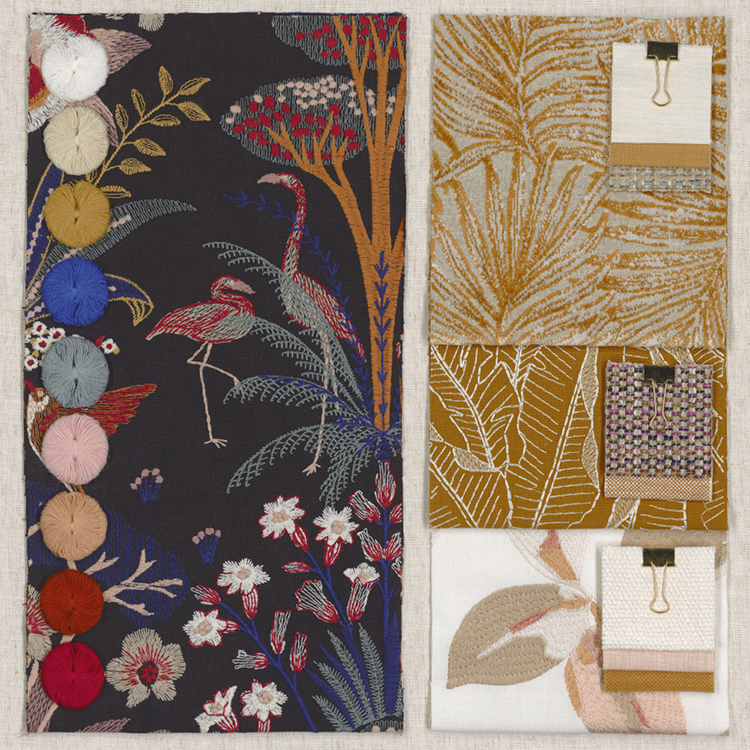 14/04/2021
Colour Caramel
The rich caramel comes with soft pinks, a touch of warm carmine red and a lovely sparkling indigo blue. The white adds pure light. The ebony black for a modern and chic touch.
"FARA" embroiders lush banana leaves on a beautiful cotton cloth with great finesse and elegance.  The two-coloured composition is graphic, rich and lively.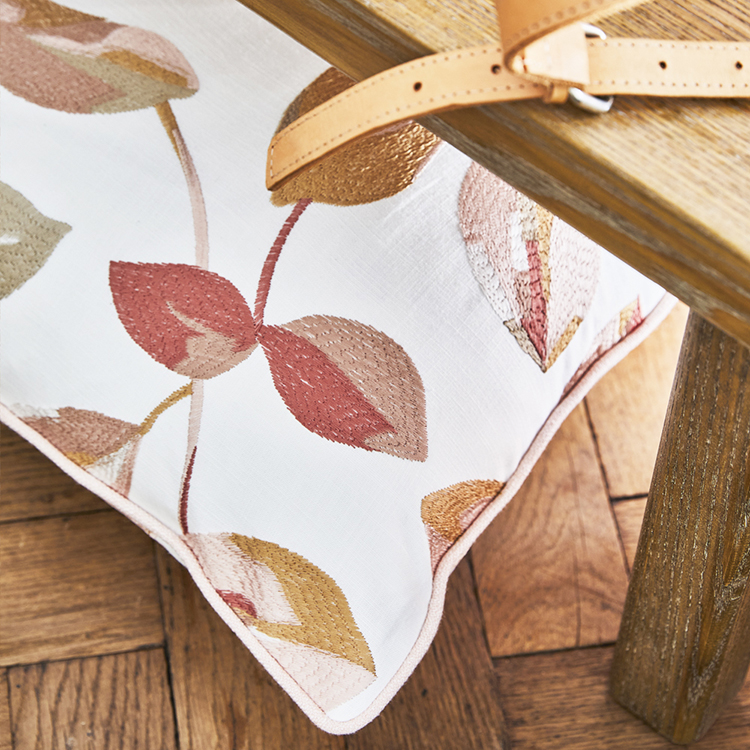 The strong embroidery stitches  of "MAGIE" create contrasting highlights, shining and luminous tones, with the same intensity as a paintbrush and pigment…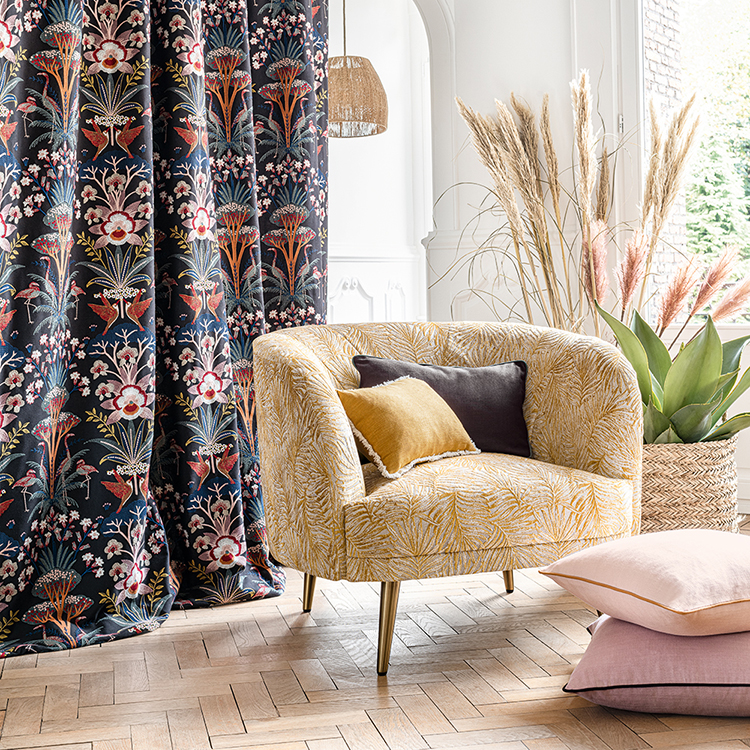 "FABLE" tells a story embroidered with a thousand details, a stroll with flamingos and hummingbirds amongst the sweetly scented gardenia blooms, the bounteous fruit trees and other plants.  The coloured yarns write sunlit stories on the cotton cloth.