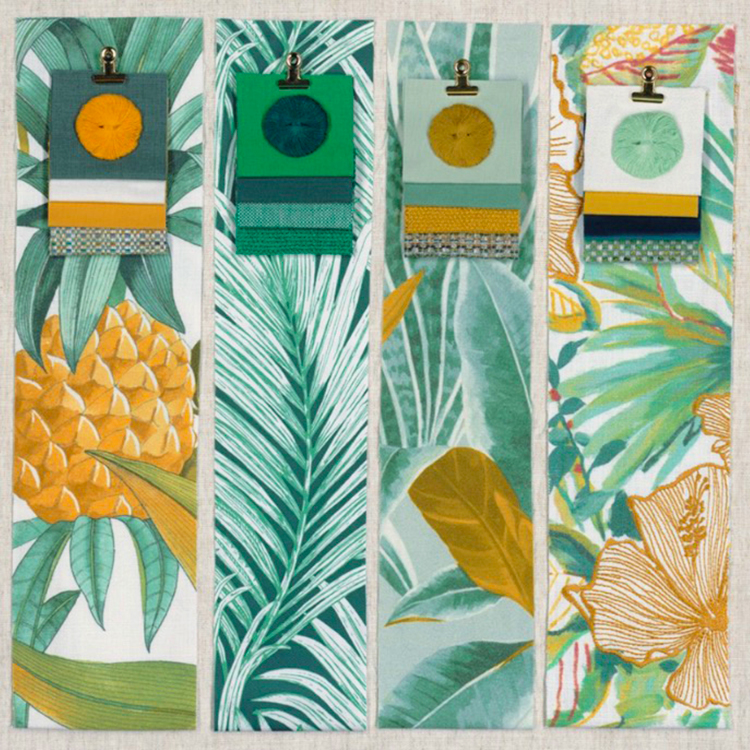 Carefully watercoloured pineapples, appear amongst beautifully fresh leaves and flowers… "PARANA" radiates its colourful, rich and flourishing personality. The design is printed on the CAMENGO "NEWTON" plain with a linen-look and a deliciously fluid drape.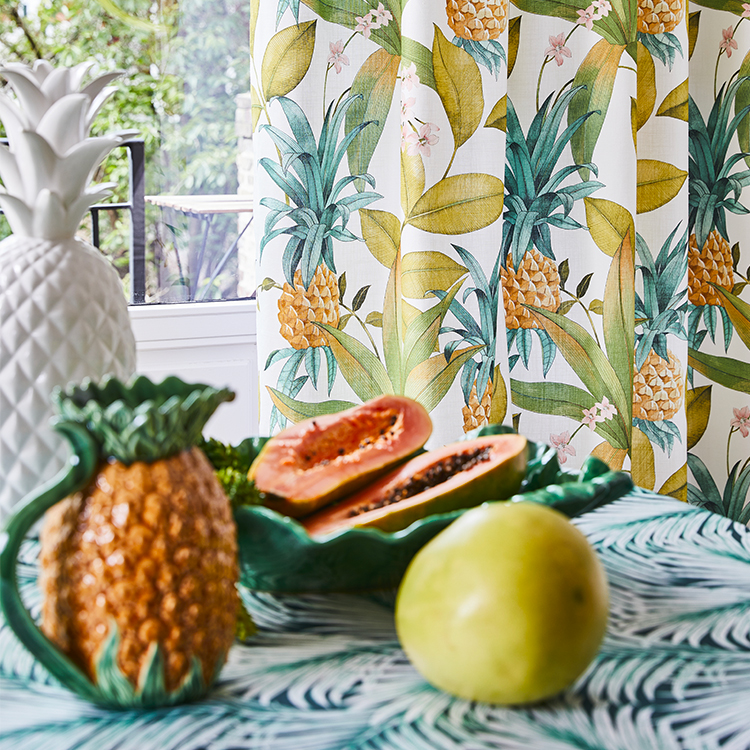 The refined foliage of "ORA" has beautiful movement that plays with the curves and shadows, increasing the realism of this lush bed. The very beautiful cotton satin on which it is printed beautiful reproduces all the details of the design.
The "ALOE VERA" pattern is particularly crisp and lush, displaying great strength. It has a traditional cotton warp and a recycled cotton weft yarn. The recycled cotton comes from clothing, fabric remnants from manufacture and waste from weaving and spinning. These are then shredded and transformed into short fibres which can then be spun and woven.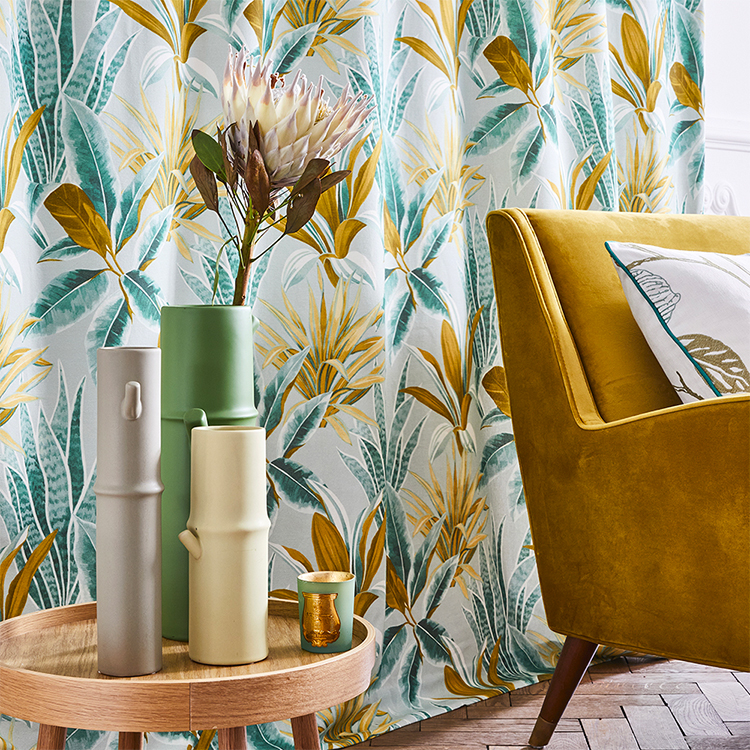 The "TAHITI" design is first printed and then embroidered. The leaves are full of life and are finished with simple strokes of colour. The hibiscus flowers are embroidered to add volume, producing beautiful lustrous effects making this fabric truly unique.