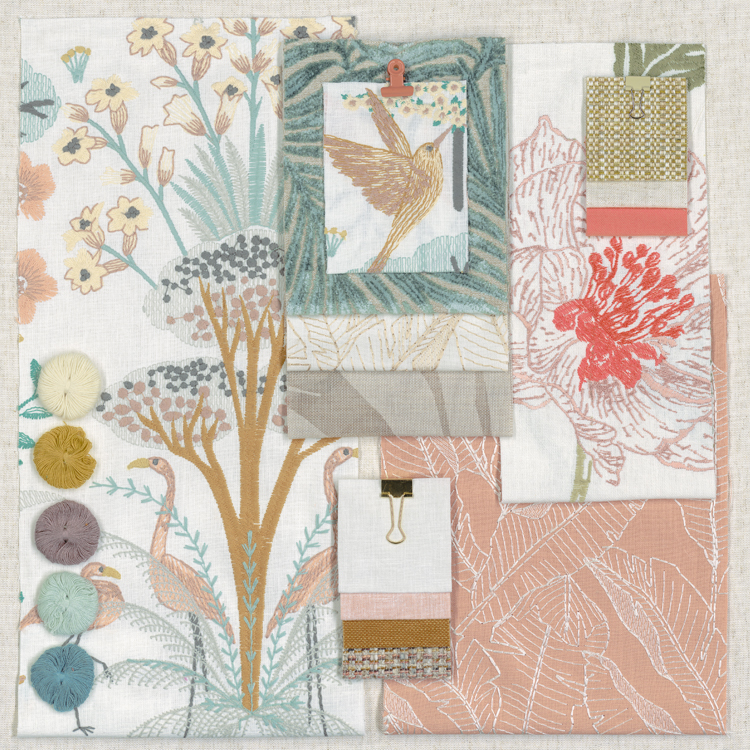 Bright coral brings contrast and light to a delicate and poetic universe. A sunny composition for a radiant interior !
A deliciously crisp floral design, "TIARÉ" brightens the home with its colours and lively radiance.  It is double-width with a traditional cotton warp and a recycled cotton weft yarn.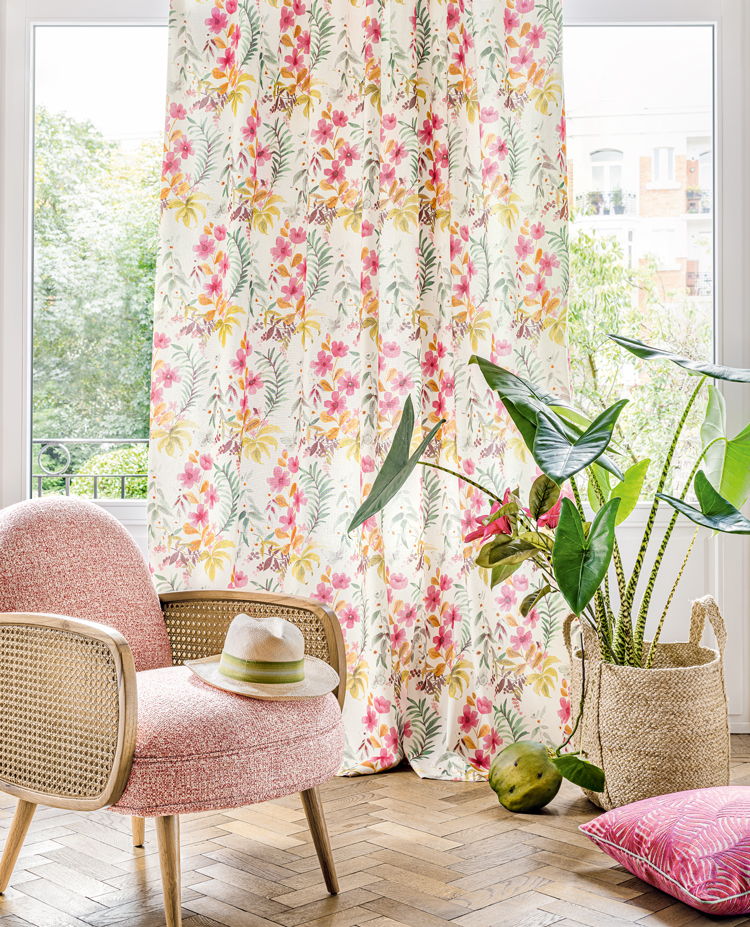 Magnificent flowers, bursting with beauty are embroidered with matte and lustrous yarns. Petals and pistils display the shimmering highlights of a viscose yarn. Leaves and stems are worked with a heavier, denser yarn. The "MAKATÉA" designs are arranged on a vertical garland : an ideal design for Roman blinds.