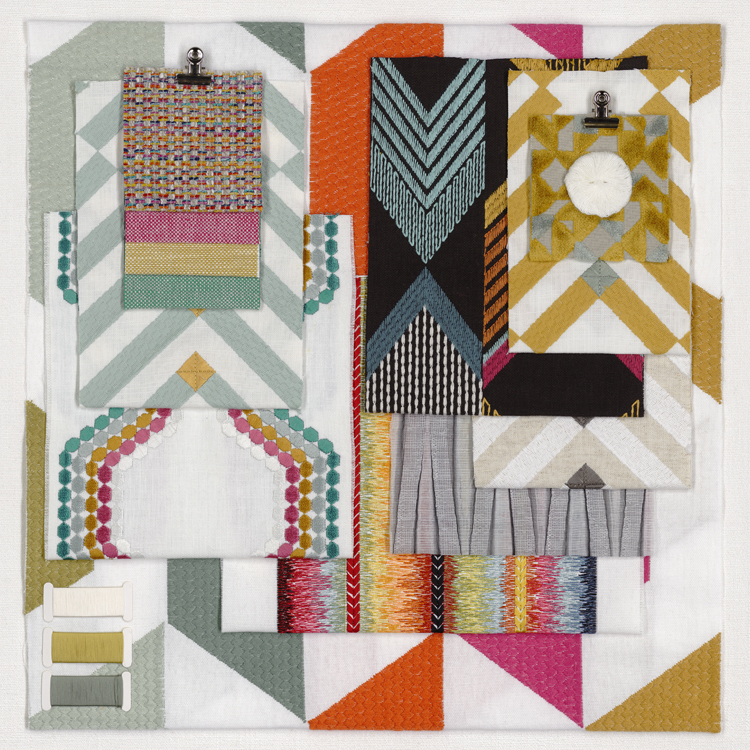 11/05/2021
Colour Liberty
Joyful mix & match of sunny optimistic colours : appliquéd on a white base , they become even more luminous. On a black background they show off their decorative personality.
"MELTING POT" embroidery shows off its Amerindian inspiration with two versions of this colourful geometric composition : pepsy or pastel.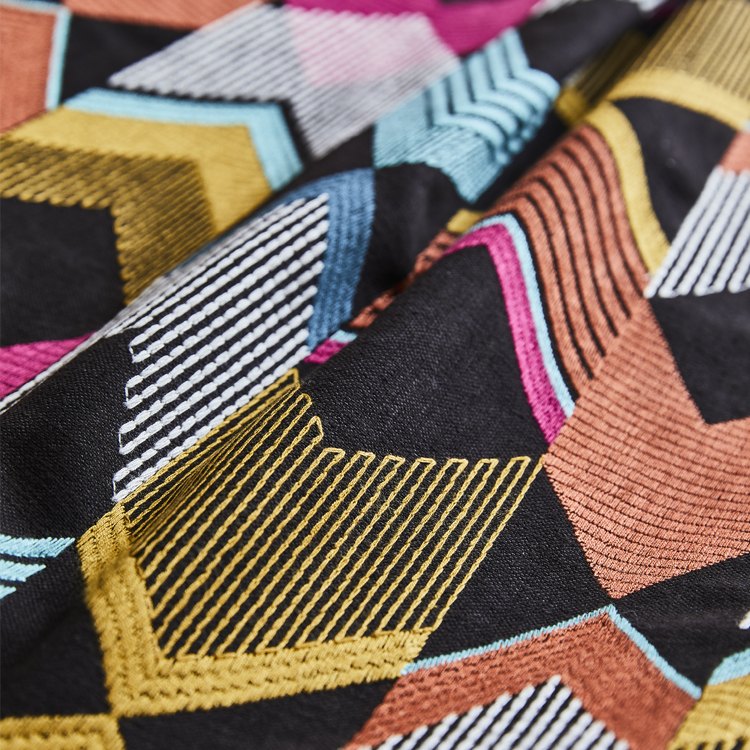 "GIANT" is an embroidered stripe on a cotton base. The stripe is composed of ten different colours of embroidery yarn!  Making it a wide, lavish and ultra decorative stripe!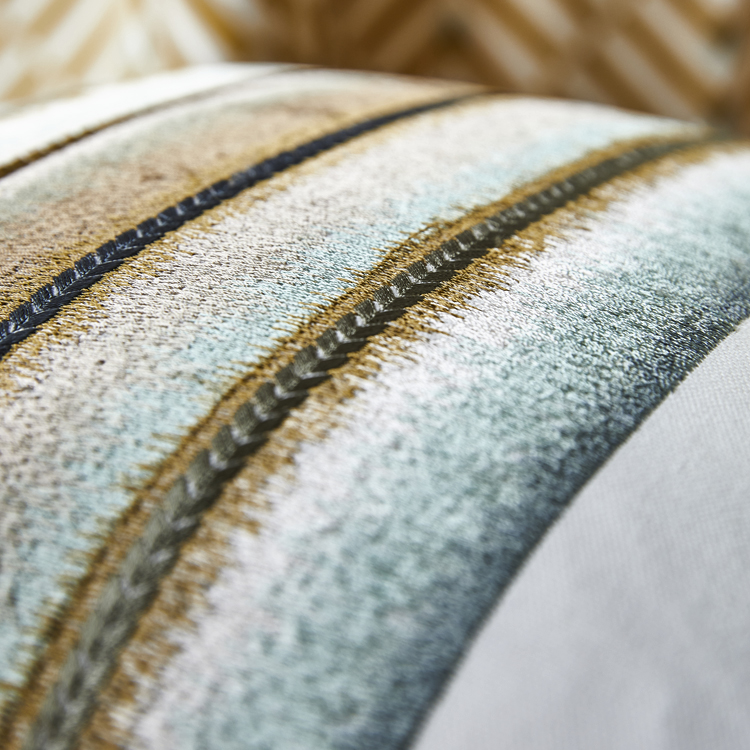 The spectacular geometric composition "SAN FRANCISCO"  releases tremendous energy ! The ultra-graphic designs are XXL, American-sized.  The embroidery stitches are dense, creating blocks of particularly bright and radiant colour.