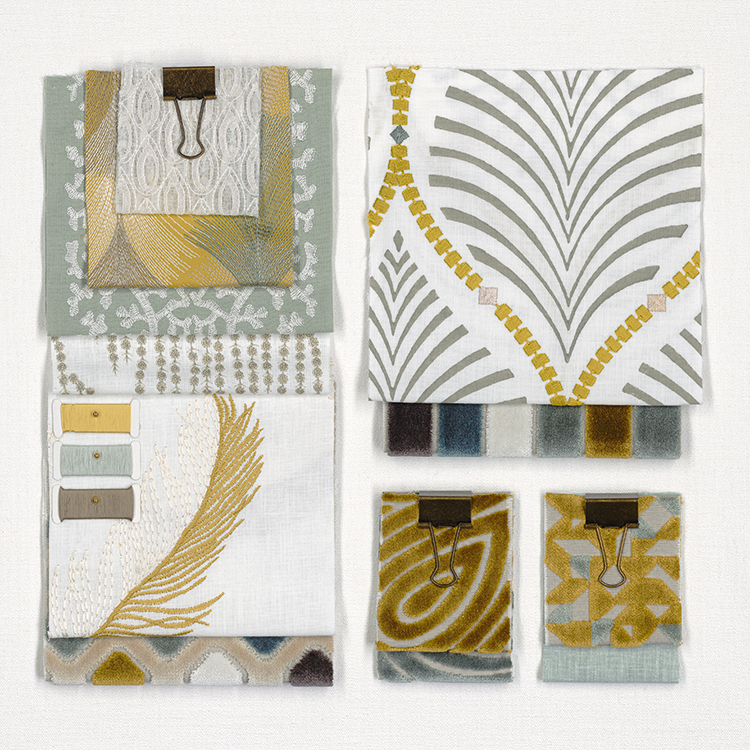 13/07/2021
Colour Sunny day
A luminous combination of verdigris, sunny yellow, jade green and celadon blue create a soft and fresh atmosphere, deliciously springlike.
The " PRÉCIEUX " velvet lights up the interior decoration with its geometric patterns, like the sparkling facets of diamonds. The graphics sharpen the contrasting edges, brilliant shards creating exceptional settings.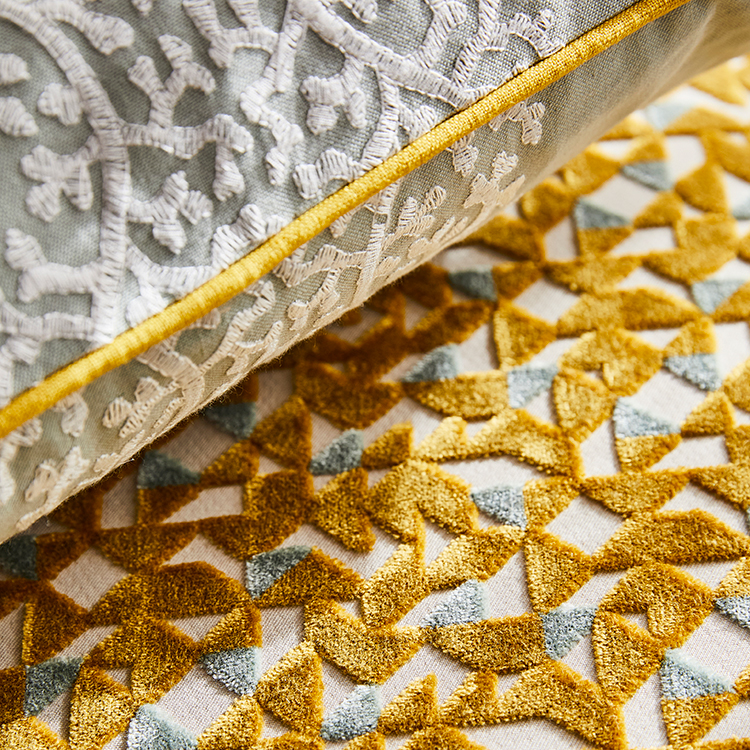 Like the work of a goldsmith, " JADE " is a artisanal fabric created using the traditional "block print" technique : the design is engraved in wood, then pressed on the fabric by hand to print it. The prints are encircled with embroidery stitches, aligned like pearl necklaces, in harmonious colour combinations or zesty contrasts.