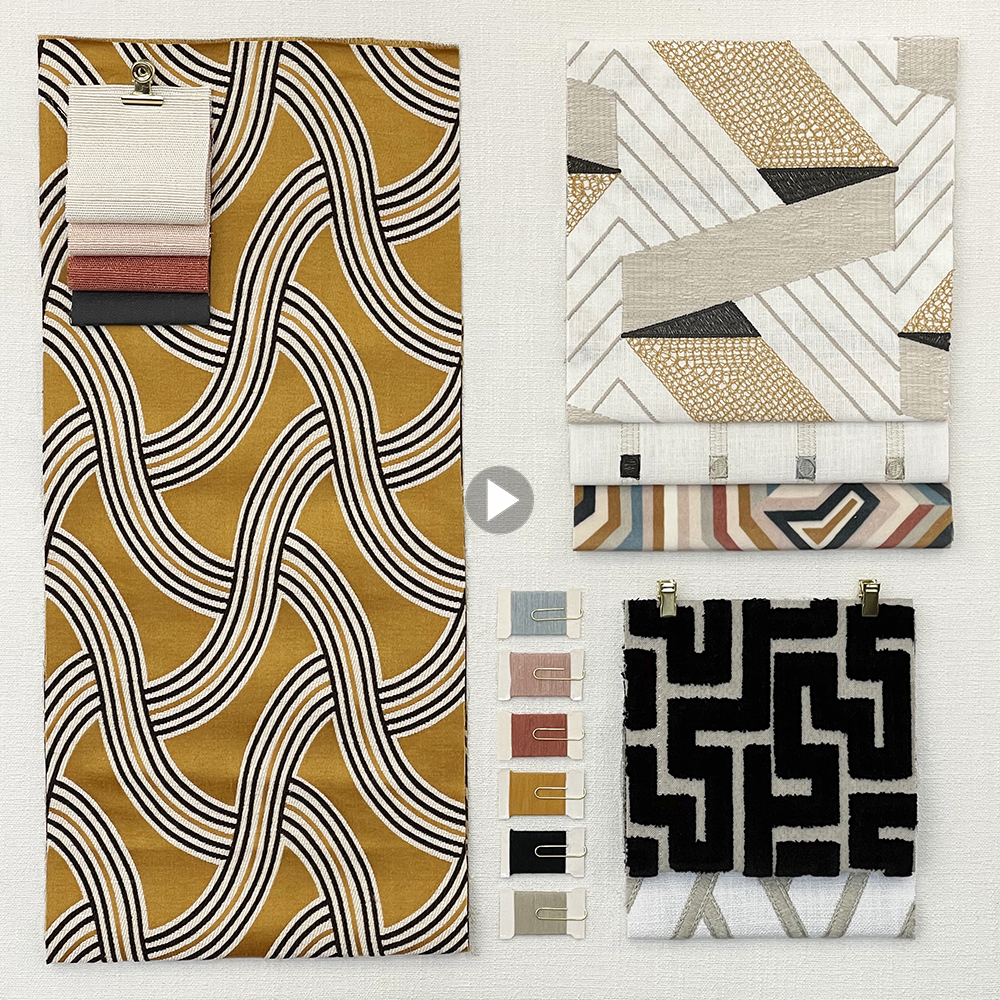 23/01/2023
Golden yellow colour - warm atmosphere guaranteed
Golden-yellow and carbon-black : a warm and stylish mix recreated here, with softness thanks to the touches of powderpink, terracotta and horizon-blue. The finished look is unexpected : a delicious harmony appears in this refreshing look.
Soft ripples with remarkable textures

 

A wonderful jacquard with an extremely soft finish, "Cosmopolite" is made using a polyamide warp : the satin is particularly dense and combines deep colours. A thick cotton weft yarn adds beautiful volume and reveals the elegant contrast between the materials. The undulating and rounded line is in keeping with current-trends. This fabric can be used to make lovely curtains, with its 30,000 Martindale it is also ideal for seating.




 

 
Graphic velvet jacquard, infinitely rich

 

« Biscaya » is velvet jacquard in keeping with the graphic rules of BILBAO universe. The dense pile of the velvet gives the fabric a remarkable volume with infinite richness. The colours are deep and the lines are extremely precise to create gorgeous and exceptionnally elegant armchairs and sofas.
Plain with a nice textured look, nicely woolly

 

"Temae" is a plain voile, perfect for undercurtains with a textured, wool-like finish. A relatively heavy fancy yarn gives, the fabric its 3D volume and a warm cottony touch. "Temae" is a yarn-dyed plain which does not change the nature of the yarn.