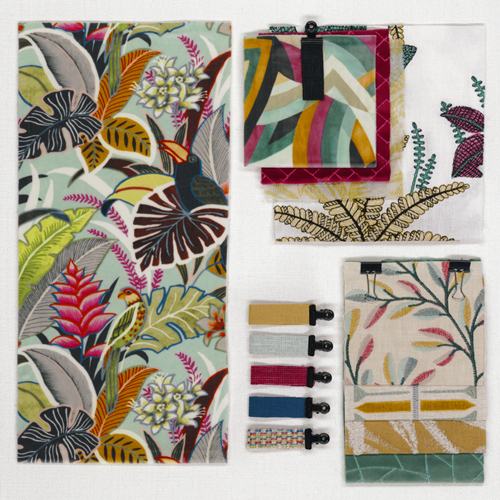 10/09/2021
Colour Grenadine
Pomegranate-pink, clementine, lime, curacao-blue... these summer colours, radiant and joyous create a shimmering coktail of deliciously fruit shades from far away.
A real favourite in our collection "IGUAÇU" captures the intensity and vitality of the Iguaçu waterfalls in Brazil. The vegetation is abundant, rich, beautiful…the panorama is breath-taking ! Printed on a luxurious polyester velvet : it is endlessly supple and its touch is incomparably soft. On an armchair or sofa, it becomes the focal point of your living-room !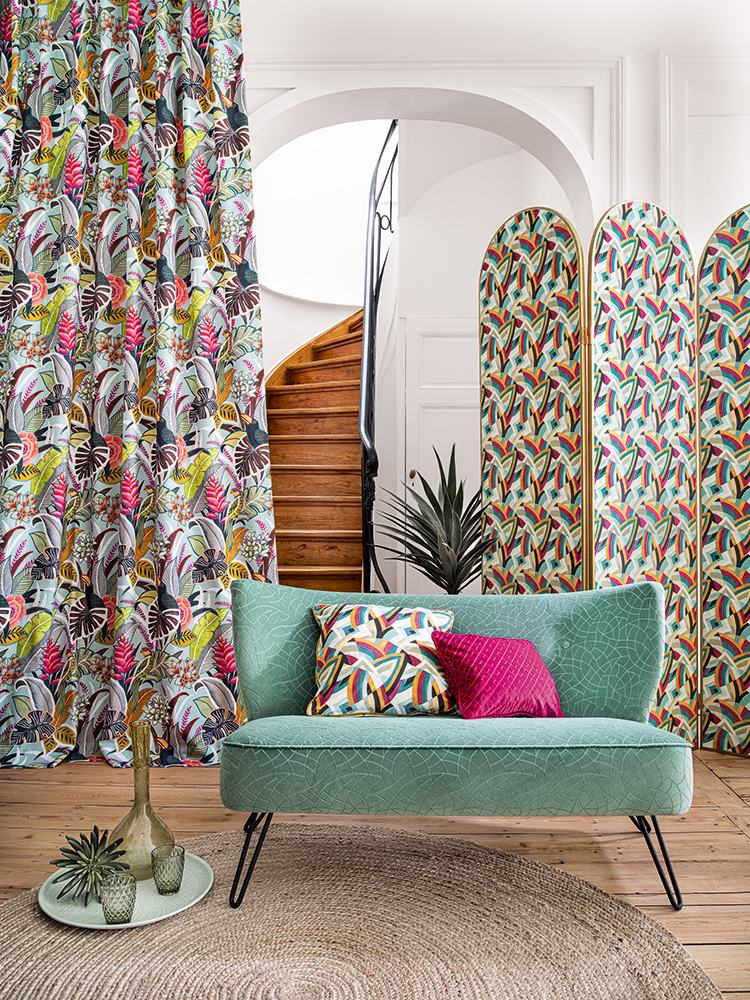 Remarkable linen-look plain, "PETROPOLIS" is a responsible design, created through recycling.
The warp is slightly textured, its exceptional drape gives a beautiful touch and an opulent quality with its weight of 365g/m².
"PETROPOLIS" is composed of 72% recycled polyester, 20% polyester and 8% cotton.
This more ecological polyester come from recycled mineral water bottles and food packaging. The bottles and packaging are shredded, then melted to be transformed into fibres, then yarn and finally woven into recycled polyester.
"PETROPOLIS" has a 300cm width and is available in 28 magnificent Camengo shades created by our stylists with their unique "savoir-faire" in keeping with today's trends.